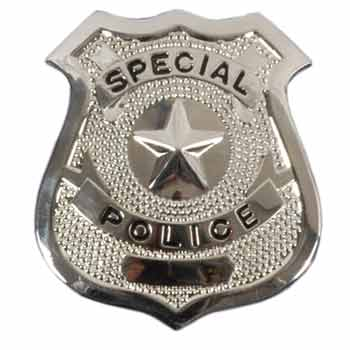 ANNENDALE, VIRGINIA
BDSM Academy, a small non-profit foundation sponsored by Sydney University, has graduated its first class of "Safety Police," members of the BDSM community that have the authority to stop people from doing things in BDSM scenes that do not meet their standards for "safety, sanity or consent."
The group is composed of BDSM "newbies" who have been trained in the erotic and sensual arts in topics like flogging, whipping, bondage, spanking, and nipple torture.
Professor Samual L. Baddington, who oversees the academy, described the need for such a force, "We see people engaging in activities that we, quite frankly, don't approve of.  Things like bad flogging technique, tying incorrectly or with the wrong kind of rope, or using needles in ways that can cause unintended pain."
When asked about personal responsibility and the freedom of adults to make their own choices, Baddington was adamant, "When people are allowed to do anything they want, they do things wrong.  Different.  They do things that make me and people like me uncomfortable.  We only have two options, change our own attitudes or stop the behavior.  I choose the latter."
The new police force, who carry badges and a sense of superiority have been trained in techniques to stop scenes.  They also have been taught several techniques for arguing online, which guarantee their safety message can be spread far and wide.
Bunny McFabin, 19, told The Daily Flogger, "We have had more than 6 weeks of training, so we know things others don't.  Just because someone has been doing something for 25 years and both people are enjoying it, doesn't make it "right."  We need to show people what is right.  There is only one way to do this stuff, and we've been taught it.  Wanna see my badge?"
While there is no official power to enforce any of the new groups policies, they vow that "that won't stop them" from making the BDSM lifestyle a safer place.
Photo credit: Neal Jennings CC: SA NC