ATLANTA, GEORGIA
STD pre-season rankings were released today by the Center for Disease Control. Traditional STDs Gonorrhea and Syphilis, both perennial favorites, took two of the top three spots with Hepatitis coming in a strong second. Dr. Milton Jones described them as "powerhouses, with a really long tradition of spread and infection."
The decision to divide Hepatitis into different categories based on alphabet (Hep A, B and C) may have accounted for its dip in the rankings, with many expecting it to top the list this year.
Dr. Gregory Herman, a researcher at the CDC and member of the board that ranks the STDs admits it was a controversial decision. "We see some of these diseases struggling to get noticed and when you have a powerhouse like Hep B come in and start inflating its numbers like that it isn't fair to the little guys, the trichs and the bacterial vaginosis strains. You know syphilis and gonorrhea and going to be just fine, but it's the little guys you want to look out for."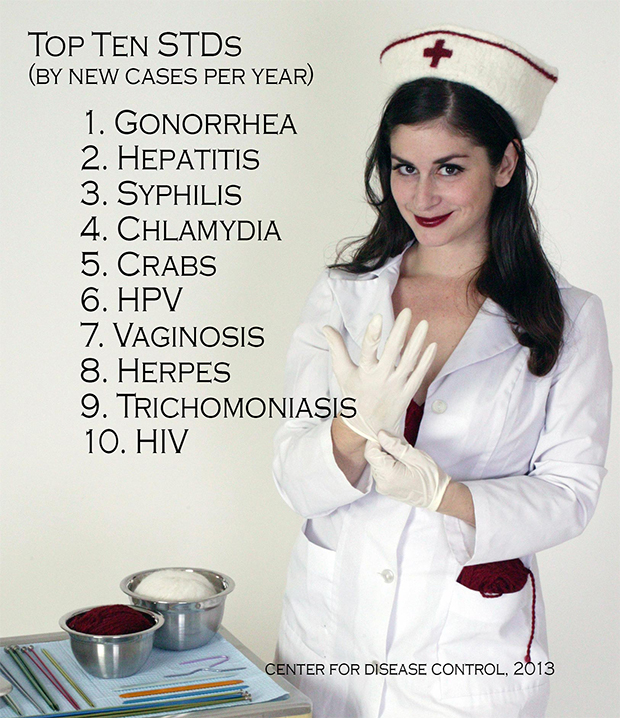 Among other surprises was herpes coming in at number 8, which many suspect is the result of increased awareness, public health campaigns and stiff fines and penalties leveled by the CDC against the disease for its recruiting practices.
Most surprising to analysis was HIV coming in at number ten and mononucleosis not making the list at all.
Jones ranked HIV low, seeing a decrease in cases reported across the country. "HIV is definitely having a rebuilding year. Now that we have treatments for the disease I think you are going to start seeing a lot more careless and reckless sexual behavior, which should really help boost their numbers."
Dr. Herman told The Daily Flogger that both bacterial vaginitis and pelvic inflammatory disease (PID) could end up surprising people this year. "Even without PID being ranked in the top ten, it has a light schedule early in the year and could make a strong showing, especially if we start to see an increase in penis to vagina sex this year."
photo credit: QueenieVonSugarpants cc